Maxim Tevs appointed General Director of NLMK Engineering
Maxim Tevs appointed General Director of NLMK Engineering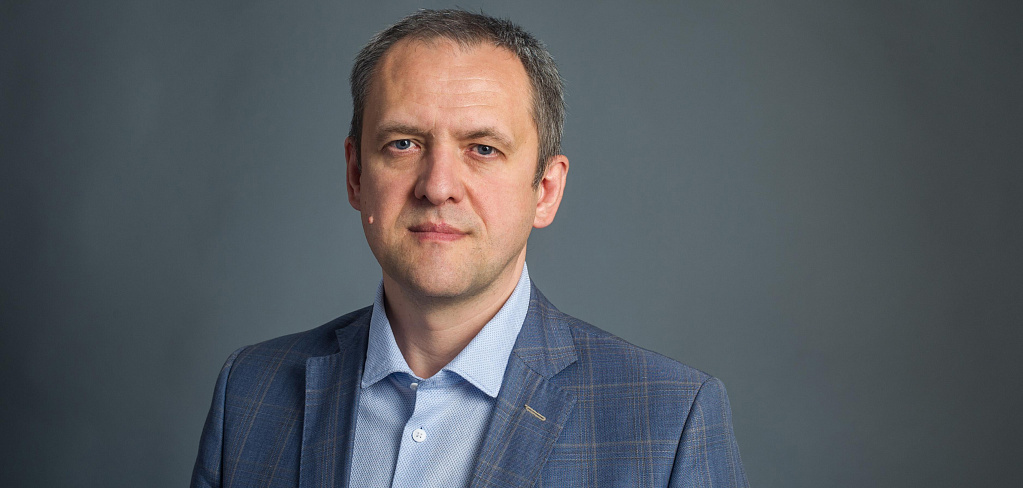 NLMK Group, an international steel company, is pleased to announce the appointment of Maxim Tevs as General Director of NLMK Engineering, one of the leading design companies in the Russian steel sector.
In his new role, Maxim will focus on boosting the efficiency and quality of engineering activities, promitng the use of advanced design technologies, including Building Information Modeling (BIM), which involves the generation and management of digital representations of construction sites and processes, and developing the NLMK Engineering talent pool.
Maxim succeeds in this position Valery Khaybullin.
Konstantin Lagutin, NLMK Group Vice President, Investment Projects, said:

«The Company is grateful to Valery Khaybullin for his many years of successful service to NLMK Engineering. He managed to build a strong team, and navigate the company to leading positions in the Russian steel sector. Through his effort, NLMK Engineering is currently successfully mastering advanced design technologies and applying best global practices in project management. I am also convinced that Maxim Tevs' experience and expertise will further support the company on its growth path and ensure the successful execution of its strategic plans.»
Maxim Tevs' background
Prior to joining NLMK Engineering, Maxim Tevs held executive positions at Severstal, LocoTech, and Roscosmos. Maxim has a track record of executing large-scale international projects. He graduated from Cherepovets Military Engineering College of Radio Electronics in 1997; from Saint Petersburg State Institute of Technology in 2002; and from Northumbria University (UK) in 2009.
About NLMK Engineering
NLMK Engineering (former Lipetsk Gipromez) is NLMK Group's general designer. The company was founded in Lipetsk in 1960. It is included in the Top-100 largest Russian companies engaged in activities relating to architecture, engineering design, industry and construction.
About NLMK Group
NLMK Group is the largest steelmaker in Russia and one of the most efficient in the world.
NLMK Group's steel products are used in various industries, from construction and machine building to the manufacturing of power-generation equipment and offshore windmills.
NLMK operates production facilities in Russia, Europe and the United States. The Company's steel production capacity exceeds 17 million tonnes per year.
NLMK has the most competitive cash cost among global manufacturers and one of the highest profitability levels in the industry. In H1 2018, the Company generated $5.9 billion in revenue and $1.7 billion in EBITDA. Net debt/EBITDA stands at 0.31х. The Company has investment grade credit ratings from S&P, Moody's and Fitch.
NLMK's ordinary shares with a 16% free-float are traded on the Moscow Stock Exchange (ticker "NLMK") and its global depositary shares are traded on the London Stock Exchange (ticker "NLMK:LI"). The share capital of the Company is divided into 5,993,227,240 shares with a par value of RUB1. For more details on NLMK shareholder capital, please follow the link.
NLMK Group received Steel Industry Leadership Award at the prestigious 2016 Platts Global Metals Awards held by S&P Global Platts, a leading international industry analytical periodical.
For more information on NLMK Group, please visit our website.
NLMK Group's photos and videos are available for downloading from our mediabank.
Subscribe for updates